Diesel Heating (DHQ) BLOG
Why you need a Diesel Heater
Chilly weather does not have to mean that your travels will encounter uncomfortable conditions. To ensure comfort, you need to consider a heating option for your caravan or RV. And a Diesel Heater is just what you need.
Diesel Heaters are designed to provide instant heat to the interior of your caravan or RV providing environmental comfort whenever you need it even when you find yourself staying off the grid.
Diesel heaters are simple but effective and the basic operating process is as follows:
A diesel heater works by drawing in air from an external intake pipe, which is then mixed with diesel fuel and ignited in the combustion chamber. This process heats up a large surface area of a heat exchanger. An internal blower then draws cool air from the inside of your mobile home and passes it through the heat exchanger, where it is heated and then blown back into the room.
The combustion exhaust air is kept completely separate and is vented outside through an exhaust pipe.
A diesel heater provides instant heat and can be easily controlled to regulate the desired temperature inside your caravan or RV. With its low fuel consumption it is a popular choice when travelling within the cooler months of the year.
To summarize a diesel heater uses diesel fuel to heat up the air, using an heat exchanger and an internal blower to circulate the warm air inside your caravan or RV, while the combustion exhaust air is kept separate and vented outside.
Eberspacher Diesel Heaters
Eberspacher are undoubtedly the 'Ferrari' of diesel air heaters. If you want the best, including no more ticking fuel pump, the quietest most reliable heater, the best high altitude performance and the most comprehensive install kit with power ranges from the popular 2.2 kw through to the 4 kw unit then an Eberspacher diesel heater is definitely the right choice.
All Eberspacher products are available from Diesel Heating Queensland (DHQ) and Ipswich RV Services.
Belief Air and Water Heaters offer the best for mid-range priced heaters backed by a great warranty and after sales service by Diesel Heat, Tasmania.
You have the added assurance that we too are Service and Spares Agents.
All Belief products are available from Diesel Heating Queensland (DHQ) and Ipswich RV Services.
Caravan and RV Hot Water Systems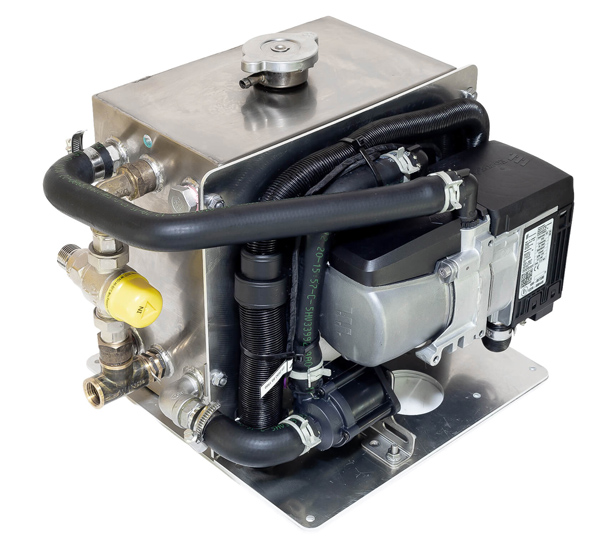 Diesel hot water has a number of advantages over gas: it is safer, compliance is simpler, it has the convenience of a single fuel, and it also provides the option to combine with air heating.
Diesel hot water systems supplied by Diesel Heating (DHQ) and Ipswich RV Services are suitable for a wide range of recreational vehicles.
Say goodbye to the hassles and cost of LPG and enjoy the benefits of hot water and air heating from one compact setup when camping off the grid.